Tips for Adding Omega 3s Into Your Dog's Diet

Written by: Sarah Seward-Langdon
Reviewed by: Amanda Nascimento, DVM, MSc, Ph.D
Most pet parents have heard about the wondrous supplement: omega 3s—but there's so much overwhelming information available, so how do you know where to start? Simply put, omega 3s are one of the essential fatty acids (EFAs) that your dog relies on; however, they are unable to produce omega 3s on their own. Benefits of this EFA range from brain development in younger puppies, to helping manage a host of skin conditions and joint issues, and much more. Since their bodies can't produce omega 3s, it's up to us as their caretakers, to ensure they're fed a well balanced diet that includes supplements like omega 3s.
When you're starting it can be overwhelming, especially with so many different sources available. First and foremost, it's important to realize every dog is unique, so what may work for one dog, may not be ideal for another. Let's take a look at some easy tips when adding more omega 3s (that will apply to a majority, if not all dogs, no matter how unique).
Want to learn about essential fatty acids in more detail? Read through our blog about the ins and outs of essential fatty acids for your dog!
The Best Tips When Dealing with Omega Supplements for Your Dog

Research the Source of Your Omega Oil
As a quick starter, here are some sources for omega 3s:
Fish, such as salmon, sardines, and anchovies

Camelina oil (hey look, that's us!)

Algae

Chia seeds

Soybean
Most pet parents come across fish oils as THE omega 3 supplement. It makes sense as fish sources are traditionally the go-to choice for adding omega 3s into a dog's diet. What a majority of people don't consider is where the fish is coming from. Unfortunately, a lot of the fish used in omega 3 production is sourced from fish farms, and in recent years studies have shown that fish farming isn't as sustainable as initially thought [1]. Did you know that in B.C alone, salmon farms produce the same amount of waste as a city of half a million people? [2]
It's important to ensure that your omega 3 supplement company not only sources high quality ingredients, but also that the company (and its products) is not overly contributing to the pollution of the environment. An ideal, sustainable alternative is plant based sources for omega 3s. A key example is camelina oil-derived omega 3s. Camelina is drought tolerant, requires less nitrogen than other common oilseed crops, and has a natural resistance to certain crop pests—which means less pesticides. In other words, camelina is a crop that requires less water, less fertilizer, and less pesticides, netting it a high score sustainability. [3]
Take a look at our high-quality, sustainable camelina oil.
✅ Single ingredient, 100% pure Camelina Oil.
✅ Non-GMO
✅ Ideal balance of Omega-3 compared to other products, like soybean oil.
✅ Canadian produced and operated.

✅ Single ingredient, 100% pure Camelina Oil.
✅ Non-GMO
✅ Ideal balance of Omega-3 compared to other products, like soybean oil.
✅ Canadian produced and operated.

The most important thing to take away is that you must be careful about which omega 3 supplements you use and before buying, making sure you understand where the product is sourced from. Ask questions like what kind of fish, where is it from, and what kind of farming practices are utilized.
Look for High Quality Supplements

As seen above, the source of your omega 3 supplements directly impacts the quality. However, other factors of quality include the production processes, as well as what other ingredients are added. Here you're combining the questions we mentioned earlier, while also considering what processes are necessary for safety or why certain extra ingredients are added.
Since some fish sources can be heavily contaminated (think heavy metals, furans, PCBs etc.), it is important to know whether it's processed at a high enough level to remove possible dangers. Furthermore, you should look for short "other ingredients" (ie. high purity) so that you know you're avoiding possible synthetic or unnecessary additives [5].
This is why many people are starting to explore the option of plant-based oils. Many plant-based supplement companies aim to be as sustainable and ethical as possible, while also producing something that needs less processing overall. For instance, Smart Earth Camelina oil is only cold-pressed, and we are part of the entire process from seed technology all the way to selling it to happy customers!
Read about our process here.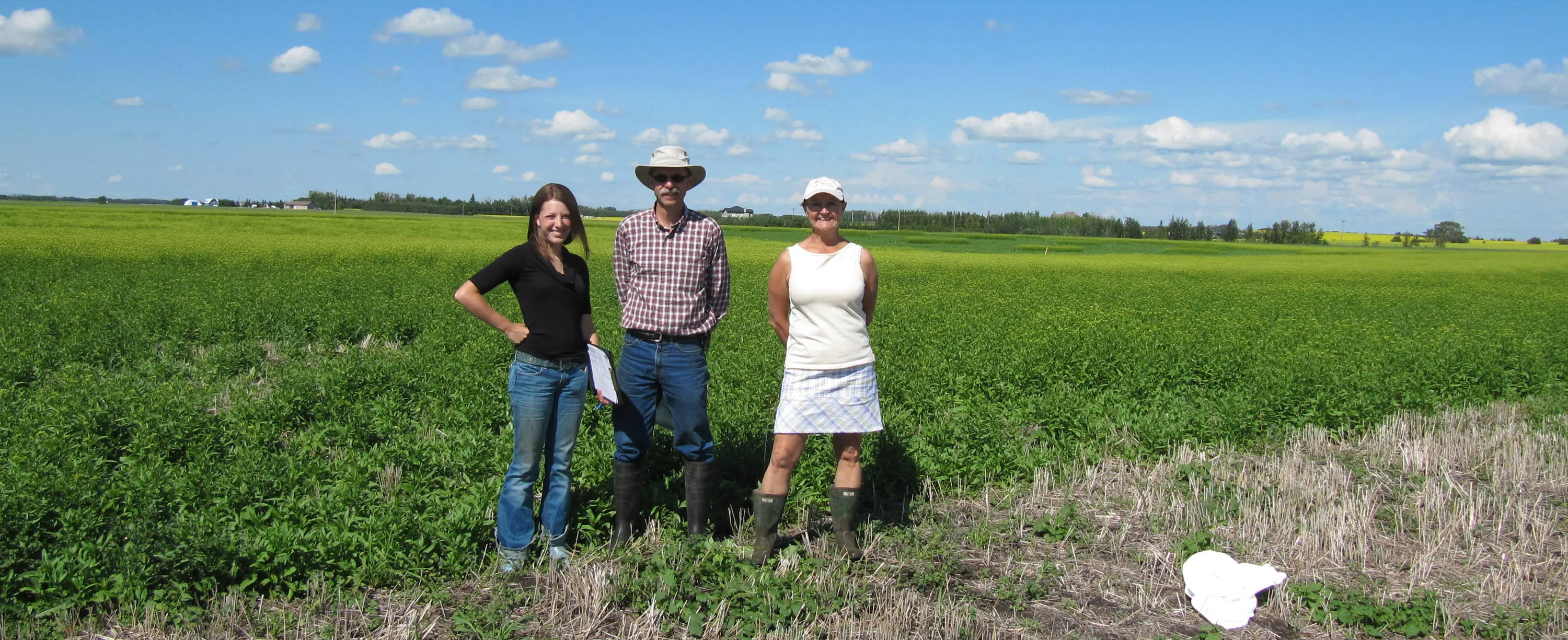 Make sure to consult a vet whenever you plan on making changes to your dog's diet. It's very important to understand proper portions based on your dog's size, health, and individual needs. Proper doses vary between 574 to 7,356 mg of combined EPA/DHA (depending on the dog's body weight)—see helpful chart below, courtesy of Colorado State University. While fish oils are generally very safe, there can always be too much of a good thing. Side effects, particularly at higher doses, include vomiting and diarrhea, reduced blood clotting (which leads to delayed wound healing), weight gain, altered immune functions, and increased plasma blood sugar. It's imperative that your vet knows that your pet is taking omega 3 supplements and that you do not give more than what is recommended. [4]
Use Your Dog's Food to Mask

Does your dog suddenly have a jaw of steel when it comes to taking any sort of supplements or medication? Well fear not, as it's all too common for your dog to clam up as soon as you approach them with a pill. This is why Smart Earth Camelina comes in oil form, it's as easy as putting it over your dog's food to prevent any sort of rejection or mis-dosing.
Supplementing with a pill, or a different source? Here's some basic tips on how to get your pooch to pick up what you're putting down:
Deposit it by hand

Disguise it with a treat, bone broth (meant for dogs), plain yogurt or wet food

Wrap it with meat

Coat it with organic, sugar-free peanut butter (It is important to make sure your pet doesn't have allergies or intolerances; and it should only be given in minimal quantities)
Smart Earth Camelina Oil comes in an easy to use squeeze bottle for ease of dosing! 
✅ Single ingredient, 100% pure Camelina Oil.
✅ Non-GMO
✅ Ideal balance of Omega-3 compared to other products, like soybean oil.
✅ Canadian produced and operated.

✅ Single ingredient, 100% pure Camelina Oil.
✅ Non-GMO
✅ Ideal balance of Omega-3 compared to other products, like soybean oil.
✅ Canadian produced and operated.

As with any supplements or medication, there's always the possibility of it going bad. It's incredibly important that you throw out any sort of supplements that you believe to have gone bad. If you wouldn't give it to yourself, why would you give it to your furbaby?! This is why you need to ensure you've read the label on how to properly store it once you've opened it up and given your pupper his/her first dose!  
If you're using camelina oil, we recommend tucking away your bottle of camelina oil in a room temperature environment, and away from direct sunlight. This'll ensure it stays fresh and proper for at least a year! If you've purchased omega 3 pills, you'll want to put them in your fridge once the container has been opened, this'll also guarantee freshness and prevent any sort of potential rancidity to occur.
Read more about plant-based vs. animal-based omega supplements here:
Animal vs Plant Based Omega Oils
Regardless of the route you're wanting to take for your faithful companion, both fish oil and plant-based oil have benefits for your dog—we recommend feeding both or rotating because of these differences! Just like us, our dogs need a bit of variety. If properly introduced, dogs do incredibly well with variety in their diets, so it's not a surprise that they do well with a bit of variety in their supplementation as well. Once you have a reliable brand and source, you will find that your pet's diet can always be supplemented with different types of omega 3s that will help improve their overall quality of life.  
---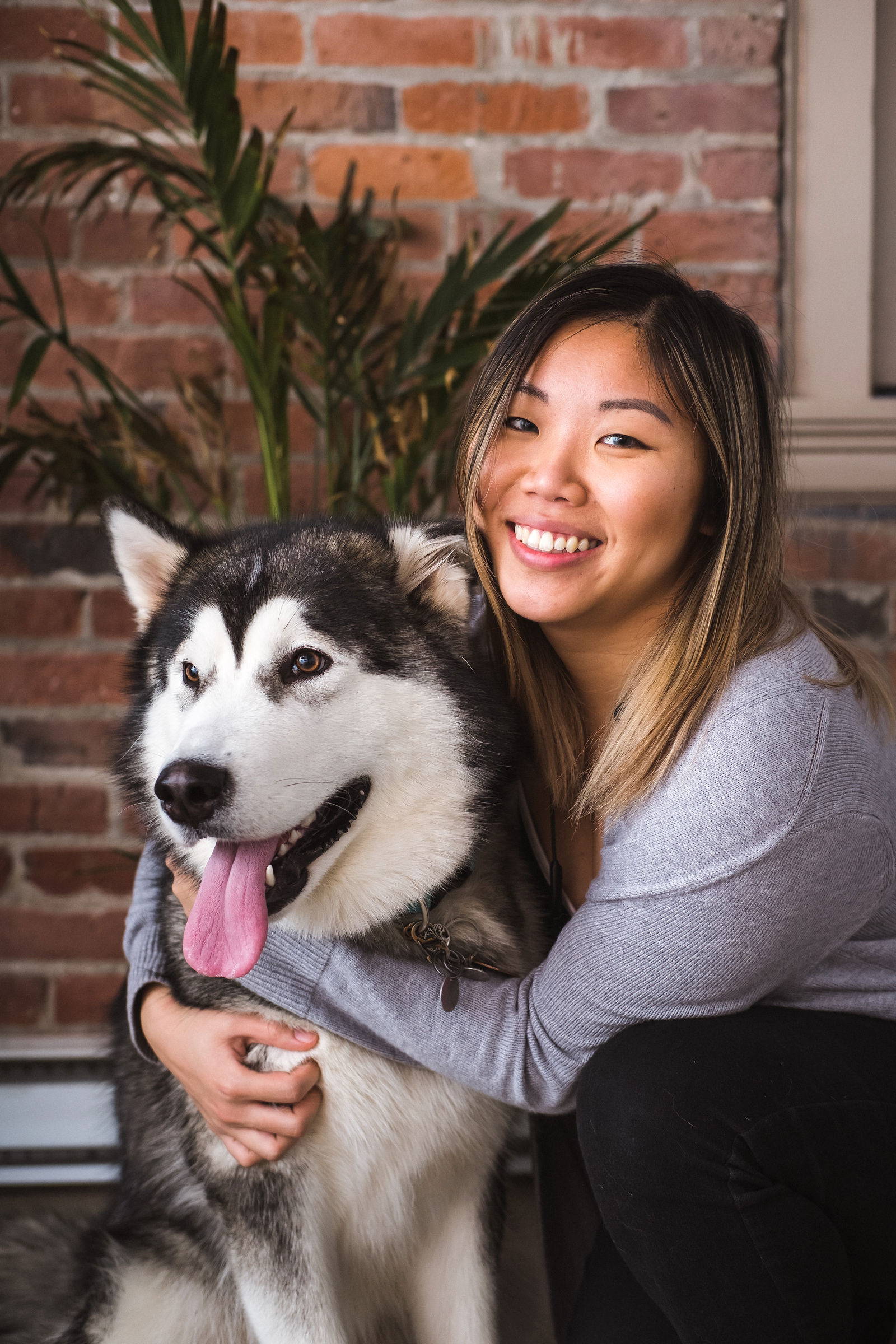 "Sarah is a marketing specialist with a passion for anything creative! Her openness to working across industries and job opportunities has allowed her to gain enormous amounts of experience in graphic design, video production, and written content creation. Animals have a special place in her heart as she grew up with cats and now owns her own Alaskan Malamute. She has spent the last couple of years in Vancouver working with different companies within the pet industry and gained valuable knowledge about the ins and outs of the (alternative) pet food industry, supplementation, and various training methods. When she's not digitally creating content for pet lovers to consume, she's out eating great food, dancing at drop-in classes, or exploring the beautiful Canadian scenery with her fur-child Miso."